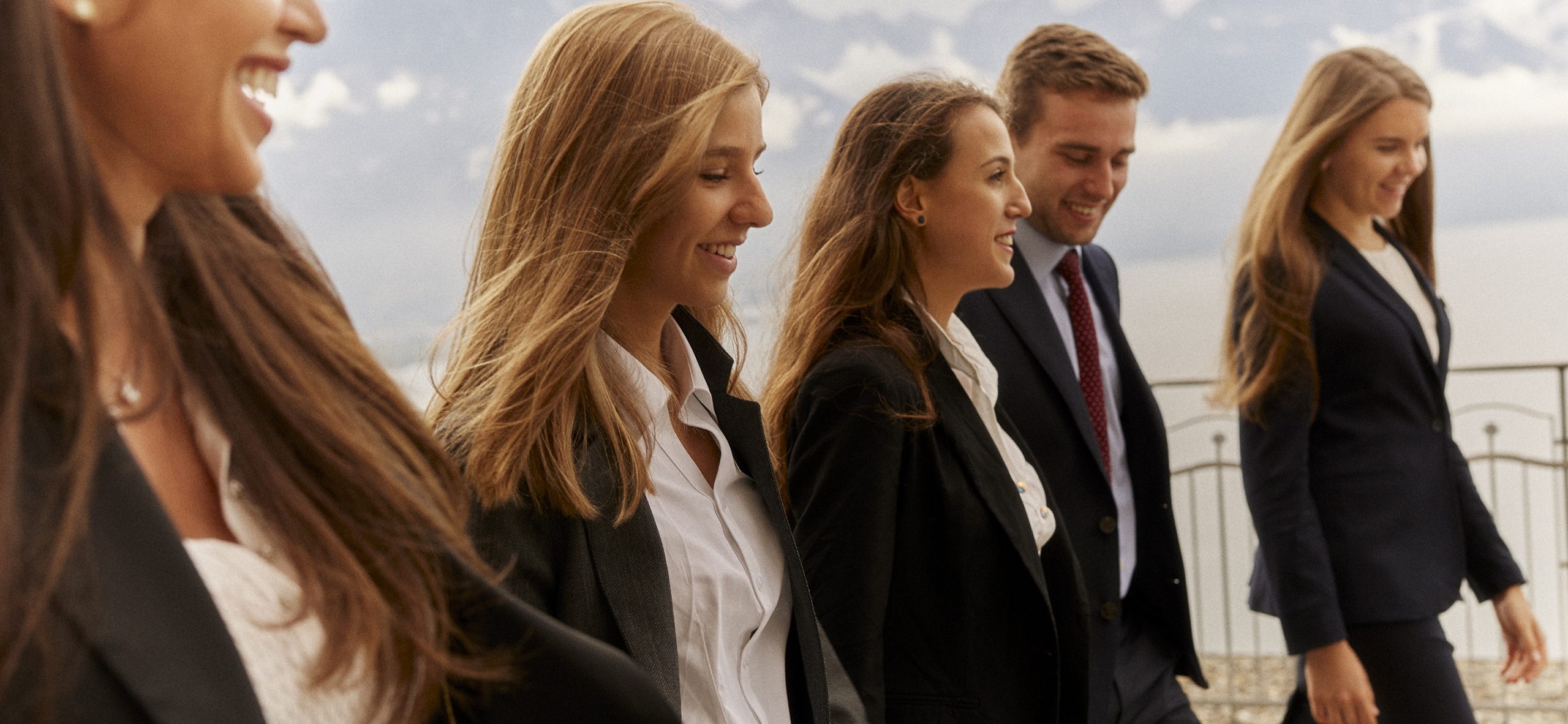 Accelerate your career
A degree from Glion earns you a first-class ticket to exciting careers at the forefront of some of the world's most dynamic industries.
We'll help you find your perfect internship
Our Career Services & Industry Relations team will help you to find the internship that works for you; looking at specific criteria such as location, industry segment, language, plus visa and work permit requirements.
average internship offer per student
internship offers per year
countries from which internship offers received
Our Career Services and Resources

Introduction to Internships and
Hiring Practices in the Hospitality Industry

Online Database of Internships and Employment Offers

CV Support and Interview Preparation On-campus Recruitment Events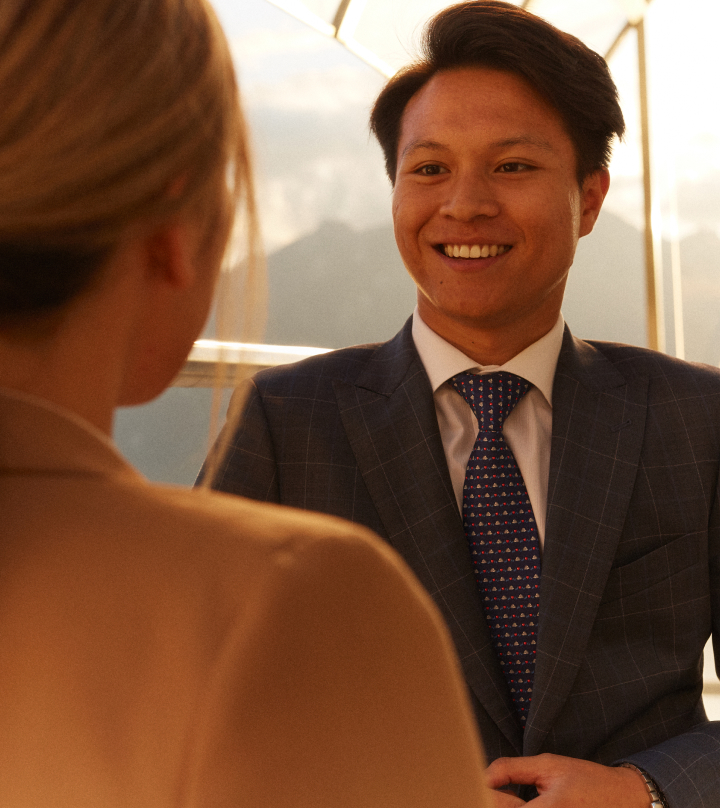 Internships: live and learn in the global industry
Professional internships are an essential element of your Glion education; enabling you to become experienced, skilled and career ready.
With a huge variety of opportunities available, you can choose your internships based on the company, location and future career you desire. On internship, you will dive into your chosen sector and type of business, practicing the skills and deploying the knowledge you learned on campus.
Throughout your internship experience, you will continue to build your contacts, references and employment history. These are powerful assets within an increasingly competitive employment market, and they will help you to get your leadership career off to an exciting and dynamic start.
Internships: what our students say
I decided I wanted to work in events because I wanted my creative side to be able to come out.
Tess Elzas
Internship at Nobu
It's a really great experience for me to work in Mosimann's restaurant. And it's a great opportunity in my career.
Charles-Aynard Ruillier
Internship at Mosimann's London
Our Career and Internship service in numbers
Our dedicated Career & Internship service is your advantage in a competitive employment market.
of job-seeking students have one or more employment opportunities on graduation day
Recruitment visits per year
job offers per student for first employment
Our commitment to your career
Our dedicated Career Services & Industry Relations team gives you access to more than 4,000 industry partners across multiple sectors and in every major global market. With these contacts, our hands-on career support, plus the Glion name on your resume, you'll be able to take the first steps in your career journey by being accepted to management training programs and direct-entry positions.
Each year representatives from more than 250 companies visit our campuses to recruit students, with Career Days being guaranteed highlights of every campus calendar. These industry professionals come to us because they recognize our ability to produce highly employable graduates, with the right combination of experience, professionalism, cultural knowledge and business expertise.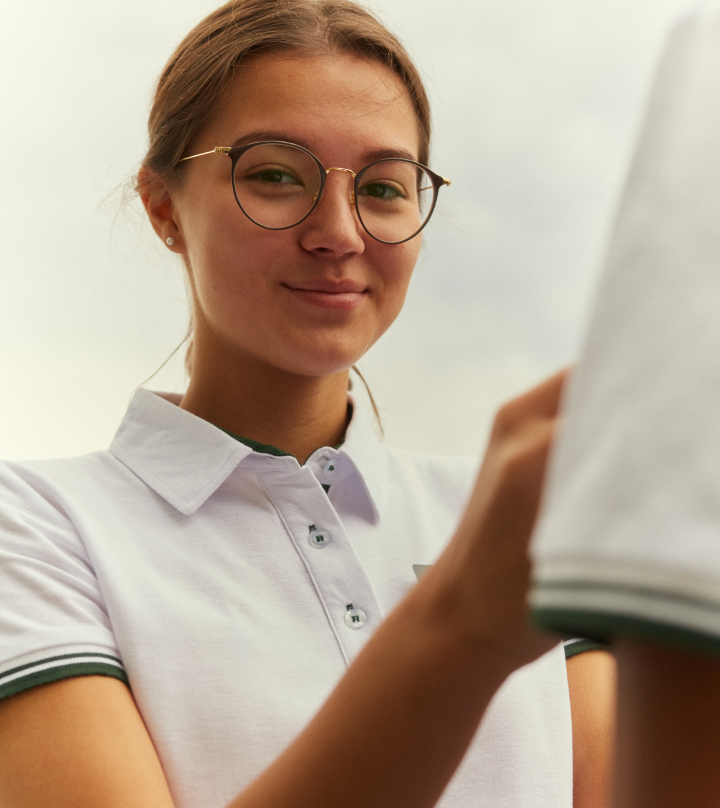 As my future goal, I would like to be in the role of the hotel manager, and I truly believe that Glion and this management training will help me to achieve my goal.
Astrid Van Autryve
I was actually a late starter in the industry. I had already done a Bachelor's degree somewhere else and knew I wanted to go into hotels. I wanted to study somewhere where I could get the momentum behind me and get a fast start in the industry.
Benjamin Dalton
I think it was the easiest process ever to get a job.
Steffano Bottinelli
Banker Analyst JP Morgan Private bank
Hiring managers trust Glion
We find Glion is a great recruitment base for us to source candidates. We've been coming here for four or five years, and generally the candidates from Glion are very professional, hardworking and dedicated which are all qualities that are great for our company.
Mitchell Goggins
Customer Support Team Leader Bloomberg LP
Recruiting top talent from hotel schools such as Glion, we find students who are passionate and looking for a solid company to work for. They present very well, are articulate and they know what they want.
Paul Clark,
Group Director of Human Resources,
Mandarin Oriental Hotel Group
Students coming from Glion are a good fit with us, because I believe that hospitality has a lot of parallels with the luxury world.
Federica Robusti,
HR Engagement & International Communication Specialist,
Jaeger-LeCoultre
View our programs
Discover our programs and take your next step towards an exciting and rewarding career